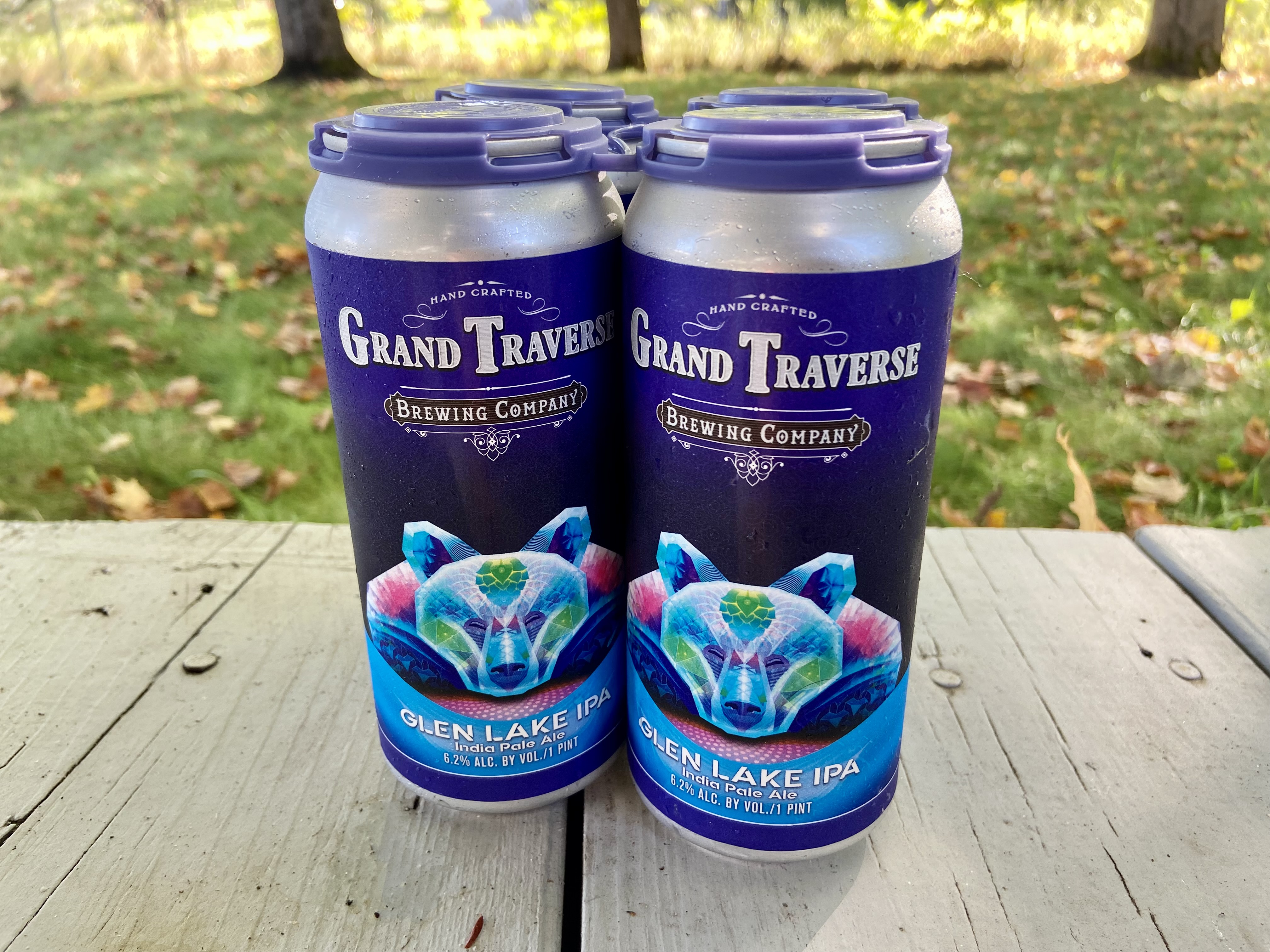 Grand Traverse Brewing Company's Glen Lake IPA | Food
Bottom up
By Beth Milligan | October 9, 2021
Since moving to Traverse City and opening the Grand Traverse Brewing Company in 2018 – bringing with him over 20 years of Pacific Northwest brewing experience – Michigan native Pete Bishop has been quietly producing the High quality craft beer at a locally produced facility on TC's Cass-Hartman Court. Customers can visit by appointment for tastings and a selection of pints, growlers and casks. But for those who can't, several of Bishop's beers are available in 16-ounce Big Boys at local stores.
The Glen Lake IPA – with its eye-catching psychedelic illustrations of a bear nod to Sleeping Bear Dunes – is hard to miss on the shelf. The American IPA is said to have notes of "floral citrus, sunshine and pleasure, a mild but assertive ale with a diverse arrangement of six hop varieties." At 6.2% BAC, Glen Lake IPA has bold aromas but remains flavorful and easy to sip on the palette. It would be a great accompaniment on a fall hike or that last boat cruise for the season; Bishop promises that the beer is "almost as fun as a day on Glen Lake!"
Still relatively under the radar, Grand Traverse Brewing Company is a promising player on the brewing scene. Find Glen Lake's Big Boys IPA and other beers at Tilley's Party Store in Traverse City – where they're available in individual cans and packs of four – or other places and info on GTBeer.com or Instagram at @ GT.Beer.