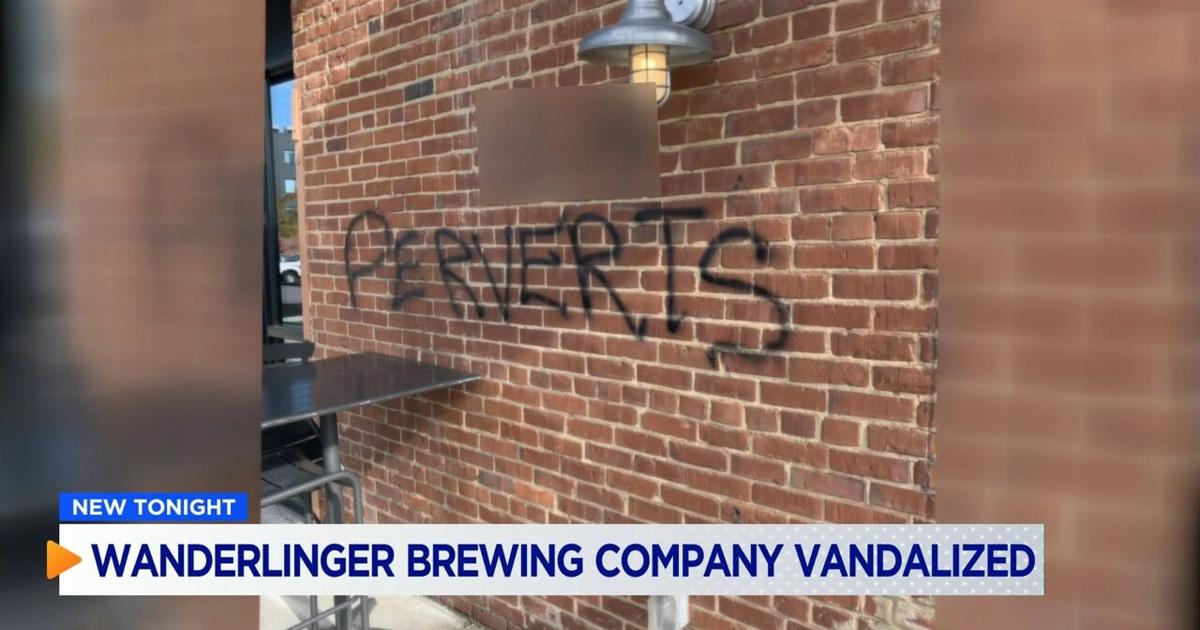 Wanderlinger Brewing Company vandalized | Local News
The Wanderlinger Brewing Company was vandalized on Wednesday evening. Someone spray painted the word "evil" on the building, along with an obscene picture.
The owner believes the vandalism is in response to a drag show they held last month.
Fortunately, the graffiti has been removed from Wanderlinger's business, and the owner says the deleted message only encouraged them to continue to be open and welcoming to all members of the community.
"When you see this stuff happening, it shows that not everyone is welcome, inviting and eager to create a safe place for everyone," said Chris Dial, owner of Wanderlinger Brewing Co.
Chris Dial was out of town, but wanted everyone to know that his priority is to provide a safe space for customers to feel comfortable.
Dial allowed members of the Pride community to hold a drag show at Wanderlinger several weeks ago, which resulted in a controversial video being shared on social media.
Dial thinks the graffiti is a response to the event.
"Someone who hates us and our willingness to be open to community members," Dial said.
The owner says Chattanooga police are investigating, but without a camera capturing the criminals, it will be difficult to hold anyone accountable.
Dial says if they come back he will invite them inside.
"As long as they don't show any hate, if they want to come and have a beer and talk…we're here," he said.
Some of Wanderlinger's customers told us that they heard about the graffiti and came to support the company.
Dial says that after the drag show he received a lot of support from community members, including police officers who told him they had their backs.
Dial says he always feels safe at work and that's because he knows there are a lot of good people in Chattanooga.
"It just shows that our community is very passionate, vibrant, diverse and that's part of why we love the community even when these kinds of things are happening," he said.