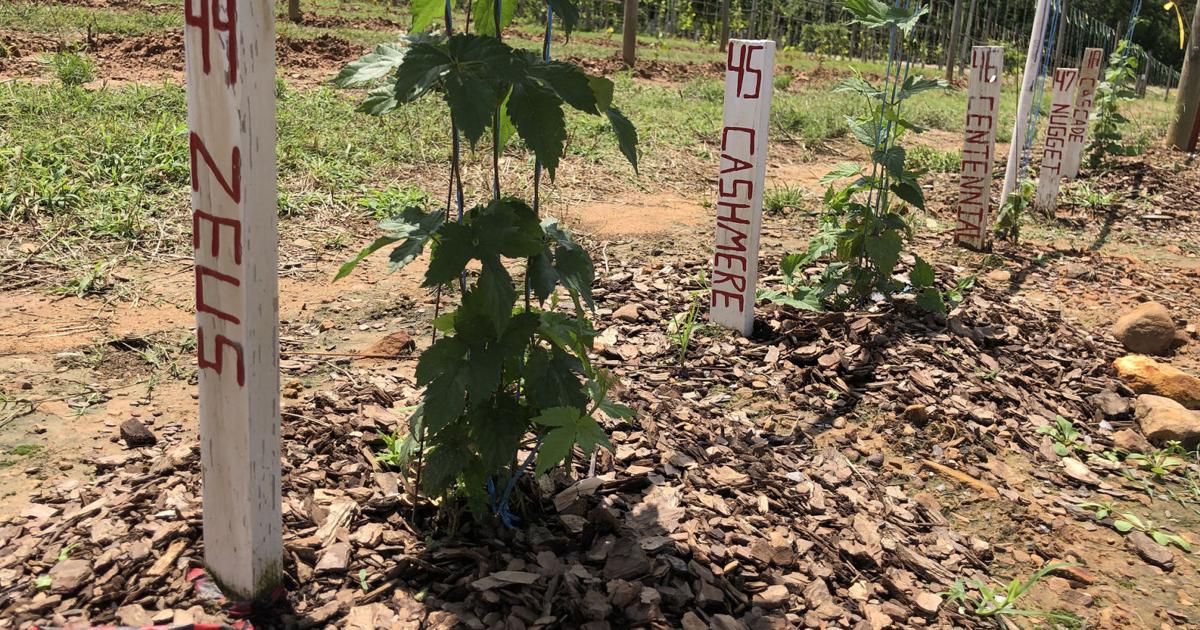 Researchers Research Best Hops for Arkansas Beer Production | Business
An explosion of craft brewing in Arkansas has sparked interest in hops, a crop whose commercial potential is being assessed by the Agricultural System Division at the University of Arkansas.
Over 80 hop varieties are grown commercially, with even more in evaluation trials. However, more research is needed to find the right hops for Arkansas brewers.
"With the Arkansas craft beer brewing industry quadrupling in recent years, local breweries have a constant need for hops as a primary ingredient in their beer," said Amanda McWhirt, commercial horticultural specialist for the division. University of Arkansas agriculture system. "We are working to find the right hops and the right hop cultivation techniques to enable Arkansas brewers to use locally sourced hops. "
McWhirt is part of the three-member hop research team from the Agriculture Division, which includes Jackie Lee, director of the Fruit Research Station in Clarksville, and Renee Threlfall, a food science researcher.
What the trio have discovered in their research so far will be on display on August 15 at the first Arkansas Hops Workshop to be held at the Clarksville Fruit Research Station, 1749 Arkansas Highway 818.
The workshop starts at 2 p.m. and ends at 7 p.m. There is an early registration fee of $ 20 with a registration deadline of August 13th. After August 13, the fee is $ 30.
Click here to register online.
The agenda will include variety research and production strategies, including training options and pruning dates, as well as a producer roundtable with Larry Galligan, Riverside Specialty Farms; Ronnie Ledford, River Valley Hops; and Brother Basil from the monastery of Subiaco.
"We will show the growth and development of six different varieties," McWhirt said. "We see big differences in vigor between the varieties. "
Participants will also learn how different pruning dates affect vine growth, how hop plants are formed and harvested.
CLICK HERE to read more business news on our website.
CLICK HERE to find us on Facebook.