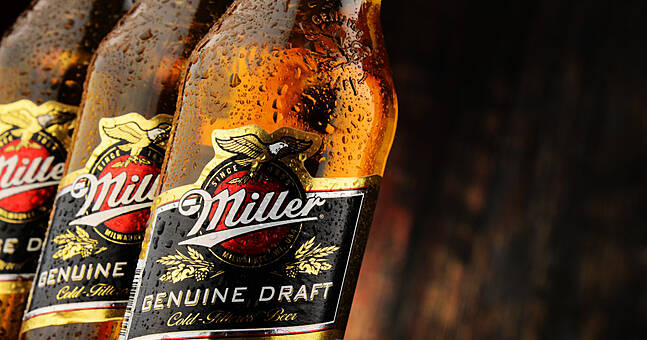 Molson Coors Beverage Company has announced that beers sold in the Irish market, including Carling, Molson Canadian and Miller Genuine Draft, will be brewed using 100% green electricity.
The beers, supplied by Molson Coors UK brewing expert teams, will make Molson Coors the UK's first major brewer to produce all of their beers and ciders using 100% renewable electricity, a indicated the company.
The company has signed a Power Purchase Agreement (PPA) with RWE, one of the world's leading renewable energy companies, to supply its UK operations with electricity produced from the Tween wind farm Bridge in South Yorkshire, he added.
"At Molson Coors, we are committed to playing our part in the fight against climate change, with the announcement that our UK operations are moving to 100% green electricity, marking an important milestone in achieving this goal. Said Ryan McFarland, Regional Business Manager. Director, Western Europe at Molson Coors Beverage Company.
100% renewable sources
The 22 Tween Bridge turbines will provide the electricity needed to power all of Molson Coors' UK sites, including the Burton, Tadcaster and Sharps breweries in Cornwall, as well as the Aspall Cyder House in Suffolk, all offices, the National distribution center and Cardiff national call center.
According to the brewer, the long-term deal means that, for the first time, all of the over 1 billion pints Molson Coors produces in the UK in an average year will be made with electricity from 100% renewable sources.
In an average year, Molson Coors consumes the same amount of electricity as around 25,000 homes – the population of the company's historic British brewery in Burton-upon-Trent, he added.
"In Ireland, our beer is supplied by our breweries in the UK alongside our Franciscan Well operation in Cork, with teams of UK brewing experts responsible for brands such as Carling, Molson Canadian and Miller Genuine Draft" , McFarland said.
"This is another step that we are taking as a company to ensure that every pint we produce is brewed in the most sustainable way possible," he added.
Globally, Molson Coors has joined the Science Based Targets initiative as part of its Our imprint 2025 goals and is committed to achieving a series of emissions targets in line with the 1.5oC objective set out in the Paris Agreement on climate change.
As part of this plan, Molson Coors has committed to reducing its carbon emissions by 50% in all of its direct operations by 2025.
© 2021 To verify – your source for the latest Irish retail news. Article by Donna Ahern. Click on Register now to subscribe to To verify.
Source link