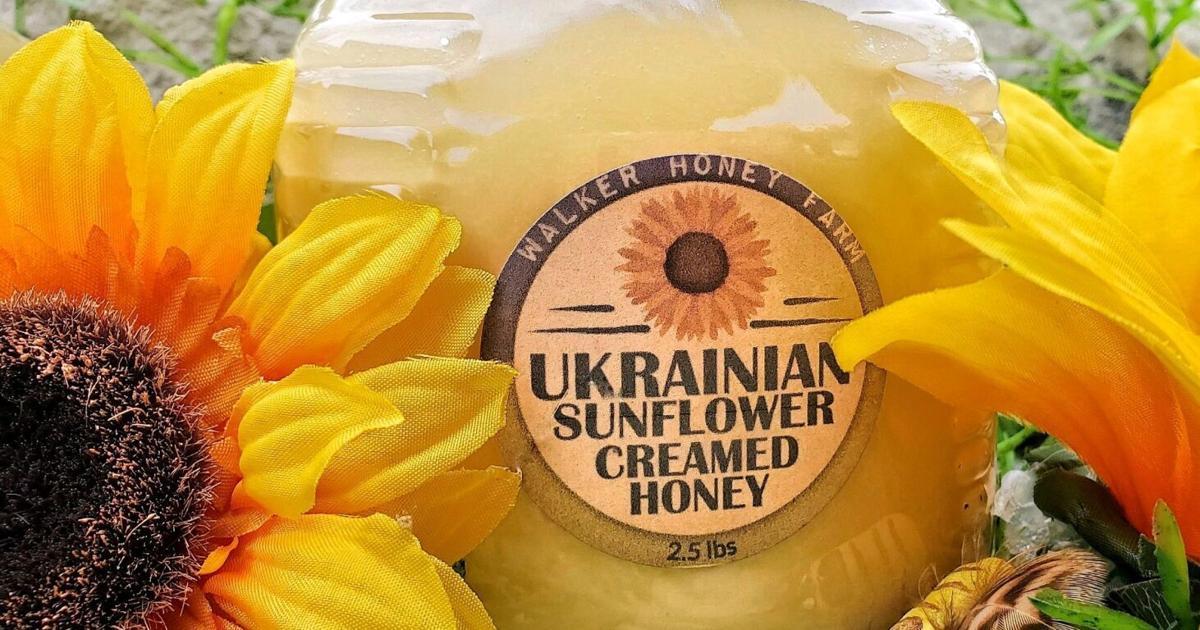 Local businesses sell products to support Ukraine | Region
Through the sale of beer and honey, two local businesses are working to support Ukraine.
Responding to the needs of Ukrainians, who were at war after an invasion from Russia, Walker Honey Farm in Rogers and Bold Republic Brewing Co. in Belton stepped up to help.
Both companies have pledged to donate profits from certain products.
Adriane Hodges, owner of Bold Republic in Belton, said she had suffered the losses of a war and wanted to help the people of Ukraine.
"We didn't have to think twice," Hodges said. "My father was killed in the Gulf War because Saddam Hussein invaded Kuwait. It rings so true to me that there are people who fight for freedom and fight for their lives.
To raise funds, Hodges said the brewery is partnering with Southern Roots Brewing Co. in Waco to produce a unique flavor of beer.
The beer, a golden beer, will be brewed according to a recipe published by the Pravda Beer Theater in Lviv, Ukraine. The Ukrainian brewery released recipes for all of its beers earlier this month, as it planned to use its bottles to make Molotov cocktails for use against Russian soldiers. The Pravda brewery has asked those who use the recipes to donate the proceeds to those in need in their country.
Hodges said Bold Republic and Southern Roots plan to brew Pravda beer on March 30. It will be packaged and sold around mid-April.
Because of the long delay, Hodges said the two companies plan to donate $1,000 first to meet Ukraine's immediate needs. Once all 15 kegs of beer have been sold, the companies also plan to donate any additional profits received.
Both breweries plan to produce a single batch of beer, due to their small size and limited capacity.
Hodges said she has yet to choose a charity, but plans to choose one from the list provided to them by the Pink Boots Society, a non-profit brewing organization .
"If you can do something, you should do something," Hodges said.
Walker Honey Farm in Rogers is trying a softer route by producing creamy Ukrainian sunflower honey.
On social media, the company said it feels a unique connection to Ukraine, which is one of the most honey-producing countries in the world.
Originally, the company said it produced a small batch of honey, which quickly sold out. The farm said it expected a second batch to be prepared on Thursday.
The company has promised that all proceeds from the honey will go to the charity Ukraine Crisis Fund.