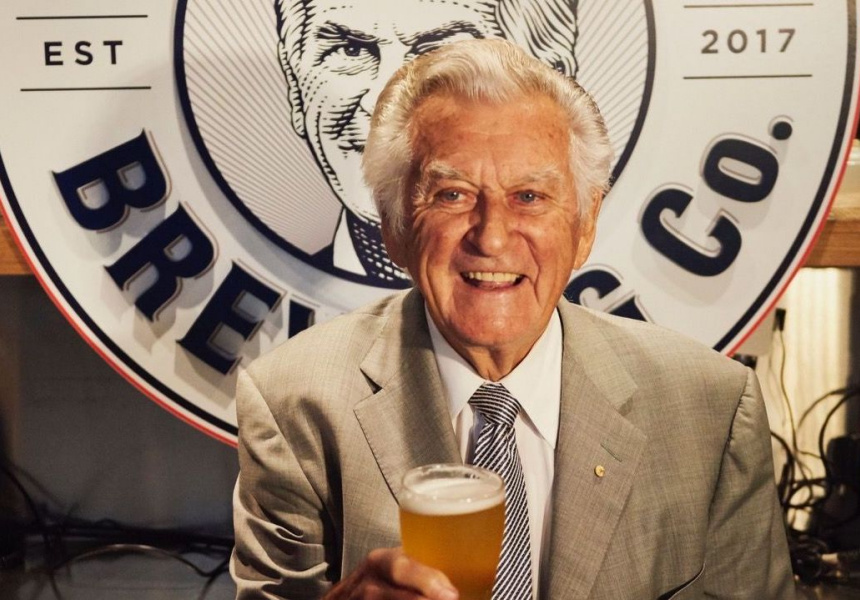 Hawke's Brewing Company pledges a year of free beer to help save The Curtin
Earlier this week, news broke that Carlton's iconic pub, The John Curtin Hotel, was for sale – and about to close.
Today, the eponymous company of one of its most famous patrons – former Prime Minister and known beer loverBob Hawke – has stepped in with an offer which he hopes will trigger action from other companies or individuals who can help keep the pub 'from the clutches of property developers'.
Should he be rescued, "Hawke's Brewing Co is promising a year of free beer at the historic watering hole, frequented regularly by beer company co-founder Bob Hawke during his days as chairman of the ACTU," the company said in a statement. .
Hawke co-founder David Gibson added: "As someone who had the privilege of knowing Bob, I hope our contribution, however small, can help spark an outpouring of community support from other local Melbourne businesses, individuals and even artists, who may be in a position to help protect not just an important part of Bob's legacy, but an important part of their own.
It's been a crazy week for The Curtin. After the announcement of the sale on Tuesday night there was overwhelming support and interest in saving the pub.
Trades Hall, just across the road, confirmed on Wednesday that it hoped to make a bid to protect a place considered by many to be an institution.
Sue Pieters-Hawke, the former prime minister's daughter, remembers the Curtin as a place of progress, growing up drinking red lemonade in her back bar. In the same statement, she said: "It was more than a pub – it was a melting pot of stories, ideas, debates, planning and hope for a better world."
Today the pub is still popular with those with ties to the labor movement. But it has also established a reputation as a solid concert hall, fostering another critical scene in our city.