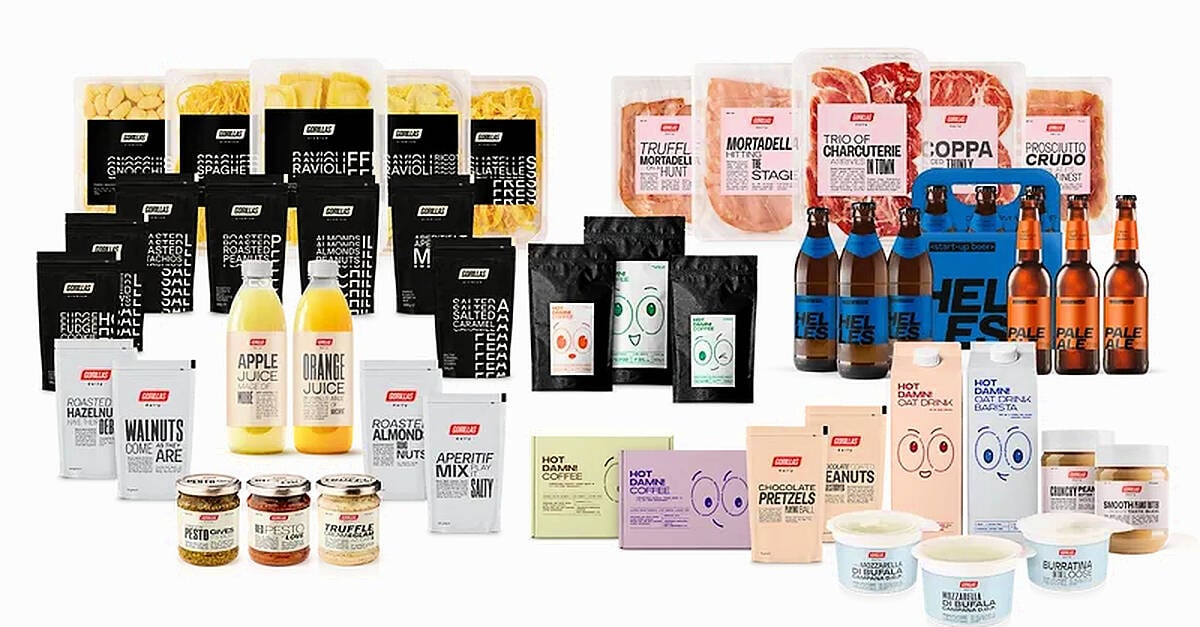 Gorillas launches private label products in four European markets
German grocery delivery app Gorillas has announced the launch of private label products in Germany, France, the UK and the Netherlands.
The company will offer around 50 products in 11 popular categories under four brands – Gorillas Daily, Gorillas Premium, Hot Damn and Startup Beer.
The company has taken customer insights into account when developing products to ensure they exceed standards at a fair price.
The rollout begins today (June 99) and the company will be adding more SKUs throughout the summer.
Kağan Sümer, Founder and CEO of Gorillas, said, "Providing an excellent customer experience is at the heart of the Gorillas model. From day one, we wanted to develop our own products with unique flavors and creative packaging to perfectly match the needs and tastes of our customers.
"Our new house brands are also a key element of our profitability strategy and will allow us to develop new sources of revenue in our main markets. Moreover, it reinforces our commitment to sustainability, as we focus on environmentally friendly solutions for production and packaging.
Product range
The Gorillas Daily range will feature everyday staples like spreads, cold cuts and cheese at an entry-level price, while Gorillas Premium will include high-quality products, such as fresh pastas and sweet snacks and salted.
The Hot Damn line will include coffee beans, coffee grounds, home recyclable pods and oatmeal drinks.
The Startup Beer brand will offer two craft beer references – Bavarian Helles and Pale Ale.
The company believes its new line of private label brands will improve the shopping experience for customers.
Read more: German grocery app Gorillas to cut profit-seeking staff
Products offered under Gorillas own brands are made by suppliers who adhere to sustainable and transparent food production processes.
The new line's fruit juice and beer suppliers use 100% renewable energy and plan to reduce their carbon emissions.
Gorillas also works with its partners to tackle plastic waste and all bottles used for fruit juices, oatmeal drinks and craft paper packaging for nuts are made with recycled materials.
In addition, the coffee pods offered by the company are fully compostable from 26 weeks.
© 2022 European supermarket magazine. Article by Dayeeta Das. For more information on private labels, click here. Click on subscribe register for ESM: European Supermarket Magazine.