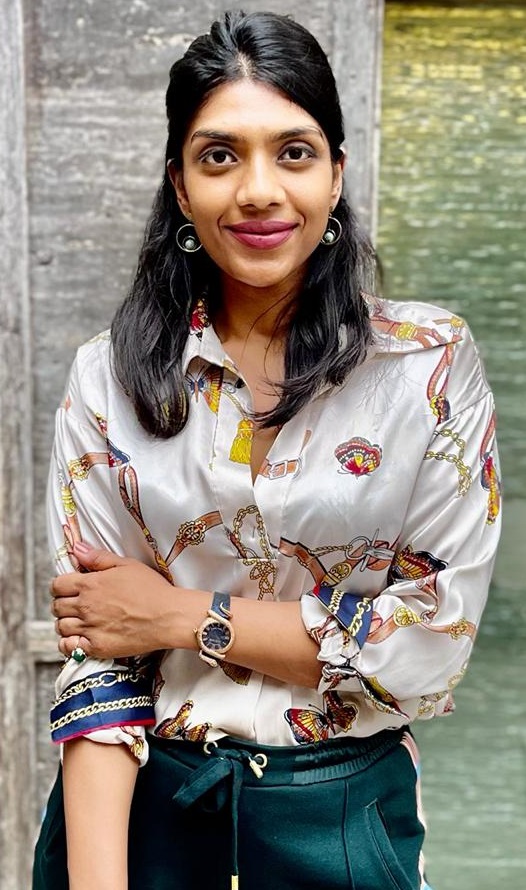 FNB News – "We are working towards innovative products using seeds, dried fruits and spices"
As times change, customer needs and demands also change, hand-processed spices and condiments have risen to prominence. We can observe a major change in the behavior and reaction of consumers towards organic food due to the change in lifestyle and awareness of what we consume on a daily basis. As organic food becomes a household phenomenon, we expect the demand for organic spices to grow rapidly, said
Adhvika Agarwal, co-founder, Orco Spices
, interacting with
Nandita Vijay
. Excerpts:
How would you describe the current spice condiment scene in India?
Spices are the essence of all cuisine in India and around the world. Hence, the demand for the same remains constant. Consumers have always purchased spices from physical markets after smelling and tasting their authentic flavors and colors. However, the sudden onset of the Covid-19 pandemic has resulted in a shift in consumer inclination from conventional distribution channels to online retail platforms for purchasing spices in India.
Some of the major players in the Indian spice industry that have built trust over the years include Aachi Spices and Foods, Badshah Masala, Eastern Condiments, Everest Food Products, Mahashian Di Hatti, MTR Foods, and Patanjali Ayurved. However, the slowly brewing organic movement has some effect on consumers who are more aware of what they are eating than others.
As times change, customer needs and demands also change, hand-processed spices and condiments have risen to prominence. We can observe a major change in the behavior and reaction of consumers towards organic food due to the change in lifestyle and awareness of what we consume on a daily basis. As organic food becomes a household phenomenon, we expect the demand for organic spices to increase rapidly.
What are the visible trends and challenges you see in this space?
Covid-19 has proven to be a major catalyst in several lifestyle changes, including an increase in demand for healthy and immunity-boosting foods. Organic spices and condiments that are an integral part of our daily diet help fight disease as they increase immunity. Spices like cumin, turmeric, garlic, ginger, and even saffron are extremely beneficial for boosting immunity. Going forward, growing consumer awareness to maintain a healthy diet will be a key factor influencing the market share.
Some of the challenges include reaching large segments of customers who still purchase mass-produced consumer spices that contain artificial colors and flavors. Also the lack of awareness of the many health benefits that Indian spices embody.
How has the brand been doing since its launch in 2017 and which markets are your sources of growth?
Since its launch, the brand has grown from 2 to 20 women, getting an average of 1,000 orders per month. The main driver of growth is our own website where we see traffic of over 50,000 visitors. In year two we added another product line to the portfolio covering organic superfood seeds and now plans are on the anvil for a few more products.
We also have strong offline presence in stores like Modern Bazaar, Krishna Super Marche, Honey Money Top. Organic spices can also be purchased online through Flipkart, Soka Solution, Amazon, Organikness, Organic Brand Factory, Bharat Supply, Soulahe and Harvest to Health across India.
How is the product positioned against its competitors and what drives your customers to choose your product?
The organic spice space continues to grow in popularity and acceptance with a wider audience, but many players sell organic spices, but Orco stands out by taking a little extra step to ensure it's 100% natural without any heat. Our spices are distinguished by their manufacturing process. We grind all of our spices in a hand grinder or chakki without heat or electricity. Spices are freshly purchased, hand pounded and ground at less than 200 rpm. The process allows the spices to breathe and retain all of their nutrients, flavor, color and aroma, which are otherwise lost when processed on machines.
Share details of the manufacturing facility and manual processing with the hand mill (chakki) below 100rpm. Which spices are ground by hand?
As mentioned, we hand clean, hand grind on marble and mortar, then roast and grind the spices to the final amount to ensure consistent texture on a hand grinder (chakki) manually without heat or electricity. Spices tend to retain all the nutrients, color and flavor because they are not processed. The spices are known for their freshness and high quality due to their gentle processing. Mortar and marble also have medicinal properties and ensure the taste of spices according to their natural potential.
Share details about the company's contract farming and sourcing efforts.
We source all of our spices from verified organic farmers whom we personally visit and verify their cultivation process. Most of the spices come from Rajasthan and Sikkim.
Your presence is largely concentrated in the north, and you have yet to tap into the western, eastern, and southern markets.
Since we are a Delhi based startup so we have presence in Delhi NCR presence is significantly higher but we sell and serve equally in all parts of India through our website and others online e-commerce sites like Amazon and Flipkart.
Our mixed blend is very well received by southern states, with Organic Fish Masala being the top seller. We see a large number of sales happening in Bangalore, Mumbai and Tamil Nadu.
Not only that, we also have international customers who appreciate our organic offerings and have fulfilled several international orders in Germany and we are in the process of exporting to other countries in Europe and the Middle East very soon.
Is this concept of empowering women with every package purchased a unique effort by a food processing company? What is your game plan for growing membership from 100 to 500 and beyond?
Women have become a very important part of the working class now, from leadership positions to corporate CEOs. However, the uneducated or untrained portion of women face problems in acquiring respectable jobs. We wanted to respond to this segment of women who are not allowed to work.
Several startups and brands are centered around women, which now gives them the opportunity to thrive. The aim is to give women the opportunity to work honorably and support their families financially.
Our concept of "helping women with every package we sell" is a direct reflection of our values ​​and how we operate as a brand. As Orco grows, we will be able to hire more women from the marginalized sector and help them grow with us. We provide a safe working environment for women and the opportunity to work at their own pace.
What types of investments were required to set up Orco's operations and was the funding provided by VCs or PEs?
We are a start-up that started with our own backyard with minimal investment to purchase our equipment, raw materials and packaging materials. As the brand grew in prominence, we moved to a small facility nearby. We may try to obtain external funding next year to further develop our brand.
In the future, where would you make flours and ready-to-eat foods like handmade fries, papad, cakes, pastries, drinks?
We work on the exploration and development of innovative products based on seeds, dried fruits and spices. At the moment we have a portfolio of 55 organic spices, blends and seeds. Our vision is to open small Orco factories across India and sell the brand in all retail stores, enabling us to support the most marginalized women in the industry.