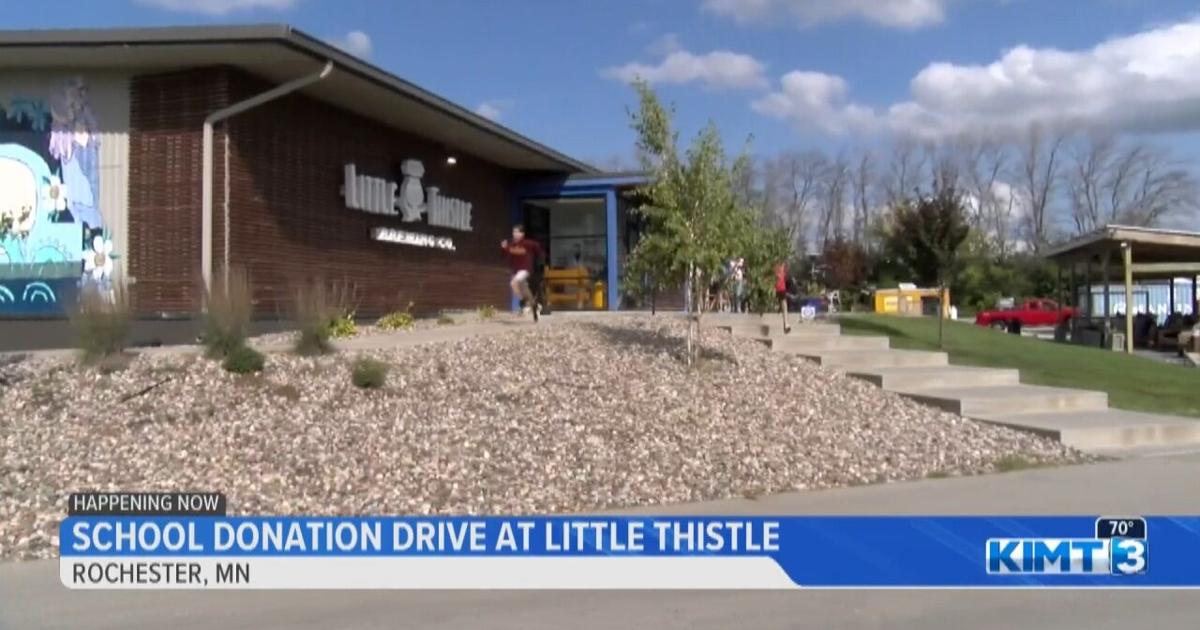 Discounted Drinks and School Giving Campaign at the Little Thistle Brewing Company |
ROCHESTER, Minn.-Little Thistle Brewing Company geared up for the new school year by hosting its second school giving drive on Monday.
Brewer Steve Finnie said teachers got $2 off their drink, as did non-educators who donated school supplies.
Some of the donated supplies include markers, notebooks and other writing utensils.
Finnie said the brewery first thought of the idea in 2020 at the height of the COVID-19 pandemic.
"We know a lot of people were stressed out and working beyond their means. The teachers was just one of them or the educators so we did it then and I have a 13 year old and 16 in the Rochester district here so we appreciate all that they do for our kids We did this a few years ago in the middle of the pandemic and I think we have tried to do this every year We have a lot of friends who are also teachers and educators," Finnie said.
Some of those teachers expressed their thanks to the brewery for the donation campaign, according to Finnie.
"I think they really, really appreciate it, you know. It's important to recognize people in our community who do a great job and I think they're very happy to get discounts on beer and to also come to the community gathering space and be appreciated. So, yeah, that's been great," Finnie said.
Rochester Public Schools begin their new year on September 6.