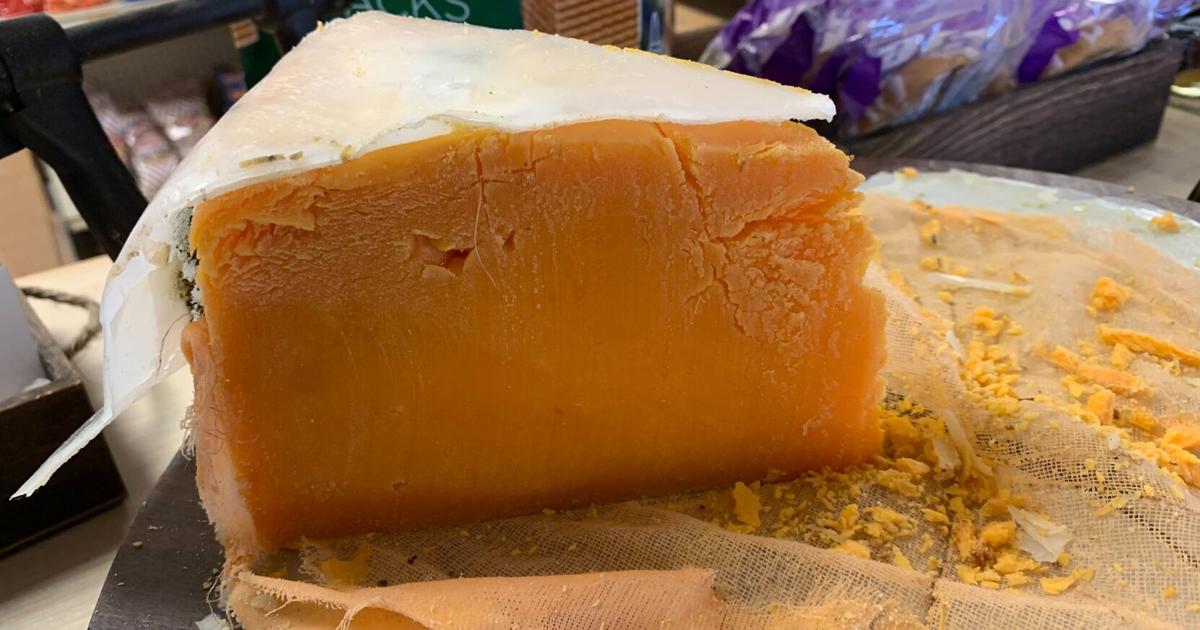 Business is booming: a daily basket offers plants, products and regional products | Monthly Winston-Salem
SELLERS
Here is a long list of suppliers often featured in the Daily Basket. Some items are seasonal and supply varies.
FARMS
Armstrong Craft Farm (Walnut Cove)
Buffalo Creek Dairy (Germanton)
Goat Lady Dairy (Climax)
Frost Farm (Germanton)
Homeland Creamery (Julian)
HOP (Honest Open Permaculture) Farm (Germanton)
Leonard's Orchard (Cana, Va.)
Mabe Berry Farm (Walnut Cove)
Marshall Farm (King)
Mitchell Hills Meats and Hollers (Walnut Cove)
Firm Standards (Charlotte)
Provision Family Farm (Clemmons)
Perry Lowe Orchards (Moravian Falls)
Shelton Farms Beef (Madison)
Various local raw honeys from Stokes and Forsyth counties.
FOOD PRODUCTS AND DRY GOODS
Snacks 1 of 6 (Raleigh)
A Full Measure Prepared Meals (Advance)
Anne's Old Fashioned (Ayden)
Salsa As Good As It Gets (Germanton)
Ashe County Cheese (West Jefferson)
Bertie County Peanuts (Windsor)
Black powder coffee (Mooresville)
Bone Suckin' Sauces (Raleigh)
Camino Bakery (Winston-Salem)
Set Desserts (King)
Devil's Foot Canned Beverages (Asheville)
Dewey's Bakery / Salem Kitchen (Winston-Salem)
Musten & Crutchfield (Kernersville)
Old Mule BBQ (Columbus)
Pasta and Provisions (Charlotte)
Roots and Branches (Asheville)
Tru South Biscuit Company (Monroe)
Sunnyside Ice (Winston-Salem)
Sunshine Beverages (Winston-Salem)
Y'all Sauce (Winston-Salem)
Bulk old fashioned candies in barrels
BREWERIES AND VINEYARDS
Morrisette Castle (Floyd, Virginia)
Old North State Winery (Mt. Airy)
Younts Wine Farm (Walnut Cove)
Appalachian Brewery (Boone)
Aviator Brewing Company (Fuquay-Varina)
Birdsong Brewery (Charlotte)
Carolina Brewery (Chapel Hill)
Catawba Brewing Co (Morganton)
D9 Brewing Co (Lake Norman)
Devil's Foot (Asheville)
Foothills Brewery (Winston-Salem)
Green Man (Asheville)
Highland Brewing (Asheville)
Nantahala Brewery (Bryson City)
New Belgium Brewery (Asheville)
New Sarum (Salisbury)
Oskar Blues Brewery (Brevard)
OTHER PROVISIONS
Gravelly Hill Essential Oil Soaps and More (Danbury)
Soap Charlie (Madison/Mayodan)
Bruce Julian grocery store (Charlotte)
Carolina Cooker Cast Iron Cookware and Utensils (Garner)