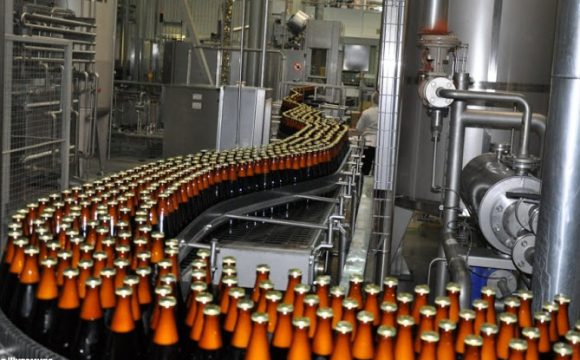 BEER PRODUCTION IN UKRAINE RECOVERS AFTER SHARP DROP IN MARCH
Beer production in Ukraine (except non-alcoholic beer with an alcohol content of up to 0.5% by volume) in January-April 2022 decreased by 42.8% compared to the first four month of 2021, to 28 million decalitres.
As reported on the website of the industrial organization of brewers Ukrpivo on Monday, in the first quarter of 2022, the decline in beer production amounted to 49.9% compared to January-March 2021, from 34.1 million dekaliters to 17.1 million dekaliters.
Thus, in April of this year, 10.9 million deciliters of beer were produced, or 39% of the total volume of this drink produced since the beginning of the year.
At the same time, malt production in January-April 2022 decreased by 55.6% compared to the same date in 2021 – to 37.0 thousand tons, while in the first quarter of 2022 its production decreased by 40.8% .
As noted, in 2021 Ukraine produced 5% less beer compared to 2020 – 170.5 million dekaliters, and in 2020 its production decreased by 0.4% compared to 2019 – to 179.7 million decalitres.
Malt production in 2021 amounted to 218.5 thousand tons, which is 19.5% less than in 2020. At the same time, in the penultimate year, its production fell by 18% compared to compared to 2019, to 275 thousand tons.
Related
BEER, MANUFACTURING