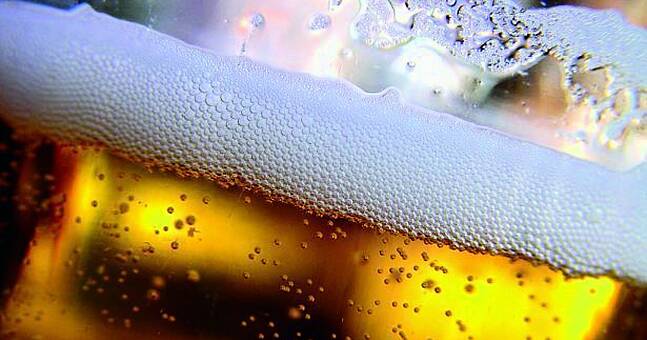 Beer production fell by 46% in Ireland between 2020 and 2021
The continued closure of hospitality venues domestically and in key international markets resulted in another tough year for Irish brewers in 2021, but there were some signs of an early recovery in the second half, according to a new report released today. today.
The directory Irish beer market report from Drinks Ireland|Beer shows that the COVID-19 pandemic led to a 46% drop in production between 2020 and 2021, with sales down 1.3% and per capita consumption down 2.3% . Overall alcohol consumption continues to drop dramatically in Ireland, according to Drinks Ireland.
The value of beer exports fell 3% last year, but remained strong at 246 million euros. The most popular destination for Irish beer was Britain, with the United States taking second place.
According to the report, stout sales have been heavily impacted by the pandemic, as stout is primarily consumed in the food trade. Before COVID-19, around 30% of the beer consumed in Ireland was stout. That figure fell to 25.3% in 2020, but rose 6.9% to 32.2% last year. Lager, which was more popular during COVID-19 because it was consumed at home, saw its market share fall last year by just over 8.3%, while the market share of beer increased by 1%.
Non-alcoholic beer is also becoming increasingly popular, with its market share increasing from 1.1% in 2020 to 1.5% in 2021. For context, the non-alcoholic beer market share was 0.4 % in 2017.
Producers are now focused on reviving the sector, but face a range of external pressures such as inflation, which has increased business costs.
To support the recovery and manage these pressures, the sector has called on the government to reduce excise duty on alcohol in this year's budget as Irish beer drinkers continue to pay the second highest excise rate on alcohol. beer in the EU, according to Drinks Ireland.
Peter Mosley, Managing Director of Porterhouse Brewing Company and Chairman of Drinks Ireland|Beer, said: "Today's report illustrates the significant impact the pandemic has continued to have on Irish brewers over the past year. , with production particularly affected. consumers returned to the restaurant business in the second half of the year. Before COVID, just over 60% of beer sales were in pubs, restaurants and hotels in Ireland. In 2020, around 29% of beer sales came from the hospitality sector, but this rose to 46% in 2021.
"Irish brewers are now focused on returning to growth, driven by strong industry innovation from both established and emerging players. We have seen some interesting trends in recent years, such as the growth of non-alcoholic beer, which we plan to continue.
Drinks Ireland|Beer Director Jonathan McDade said: "After two of the most difficult years for the brewing industry and the continuing problem of spiraling business costs, we are calling for a reduction in excise duties in the budget of this year. This would allow for more investment and innovation. It would also benefit struggling consumers, who are facing mounting cost of living pressures.
© 2022 Hospitality Ireland – your source for the latest industry news. Article by Dave Simpson. Click subscribe to subscribe to the Hospitality Ireland printed edition.