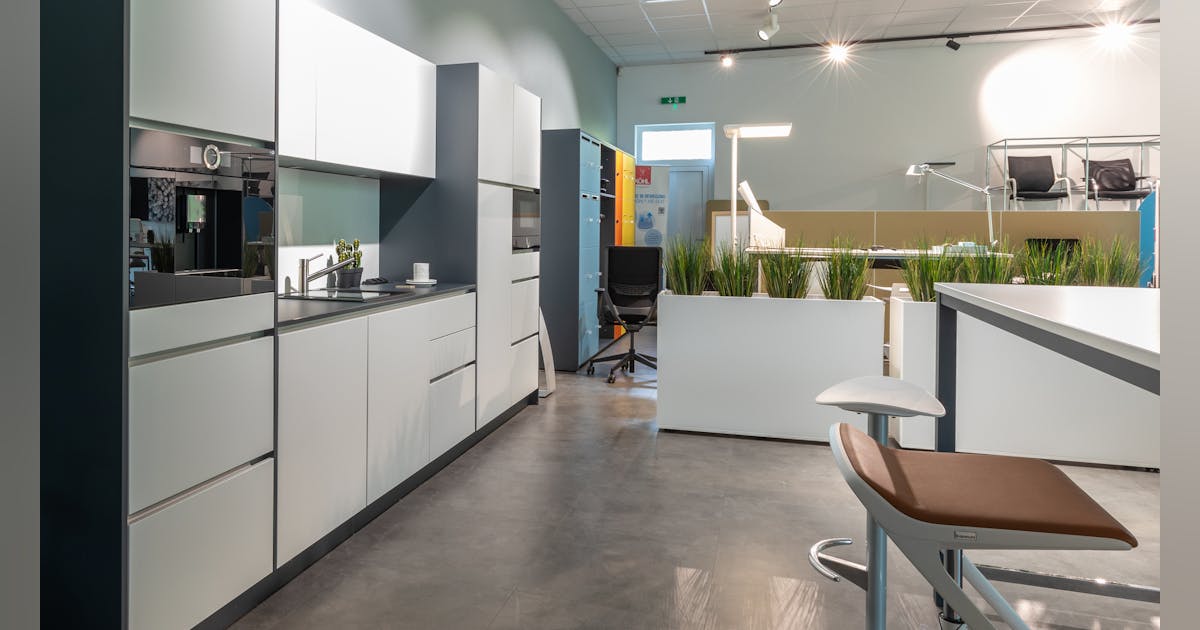 Back to the Break Room: Emerging Trends in OCS Products and Equipment
My recent conversations with carriers and vendors highlight two clearly emerging trends in the OCS industry. The dominance of bean-to-cup brewers and the desire to elevate OCS equipment is trending upward, affecting the choices operators make when it comes to equipment and products.
Perhaps the best news about these trends: they don't lend themselves to low prices and generally eliminate our main predatory competitors such as office supply companies (pretending to be in the OCS business) and online sellers (trying to 'get a coin from the OCS sector).
The dominance of single-cup brewers
"Bean to cup is cemented as a key OCS offering right now," said Arthur Siller, senior vice president of operations and business development at Evergreen Refreshments in Seattle, Washington. "It's no longer a high offer – it's an essential offer in most places."
Louis Baresh, director of sales at Executive Refreshments in Dallas, Texas, has seen a fairer distribution of refreshment amenities as employers seek to bring workers back and retain them. "We have a client who has a fulfillment center with a corporate office next door," Baresh said. "The office area benefited from bean-to-cup brewers, while the warehouse received drip coffee. I was recently contacted by the account, and they asked me to install grain brewers in the cup in the warehouse as well. »
A desire to upgrade the equipment
Employers are turning to equipment and products to enhance office cooling gear in an effort to keep employees happy. Dave Mandella, vice president of sales at American Food and Vending, said there are so many positive developments in our industry right now as employers look to elevate refreshment equipment in the office – from a comeback from cold brew to the allure of new brewing technology, to on-demand flavored sparkling water.
Customers demand more
Siller said he sees the same positive trend when it comes to customer needs. "Today it's unusual for a customer not to order a brewer, related products, a water maker, often with flavored sparkling water – and even an ice maker," he said. .
Supplier Opportunity
Employer enthusiasm has opened the door for vendors to come up with products that offer a little something extra to elevate OCS equipment. Here are some examples and what vendors think is driving interest in their products:
Alliant's Sweet Solution
Marina Cappagli, director of marketing at Alliant Coffee Solutions, said the company's Flavor Singles flavored sweetener packets are a great way for coffee drinkers to get their coffee the way they want it – on the go. Flavor Singles sachets allow them to enjoy the perfect amount of flavor and sweetness in their coffee with just one sachet.
Lavit's plug-and-play machine
Matt Van Orden, head of sales at Lavit, said his company's success was driven by a strong upward trend favoring still and sparkling water makers. "Lavit requires no special drilling, just a counter, access to a water pipe and an electrical outlet. It really is a plug-and-play machine. Lavit offers 23 different flavors, including top brands like Arizona and Celsius which are available in 100% aluminum and fully recyclable eco-capsules," Van Orden said.
Easy Ice Hands-Free Ice Makers
Angela Cook, director of marketing at Easy Ice, said she has seen a noticeable trend towards touchless ice and water dispensers. "Hands-free ice machines, such as the Scotsman Meridian HID540, dispense popular chewy nugget ice and water directly into glasses using sensors to ensure the ice supply is safe and that users will not expose themselves to a contaminated surface," she said. "These are self-contained units that deliver between 260 and 500 pounds. of ice per day. Measuring 21 inches wide by 42 inches high, this machine has a small footprint that's ideal for any office or breakroom. They can also be installed on a stand, so a business can install a hands-free ice dispenser even with no free counter space.
Waterlogic's non-contact unit
Lisa Vanwyngarden, director of marketing at Waterlogic, said her company is also seeing an increase in customers wanting contactless solutions to help employees feel safe returning to the office amid COVID-19 concerns. "Our new WL3 Firewall unit has been very popular in meeting this demand as it features an infrared sensor to dispense cold, ambient and sparkling water," she said.
The pods are gaining momentum
Ryan Barrett of White Bear Coffee Company sees opportunities in the pod market. "The biggest growth area for us right now is our single-cup biodegradable coffee pods, brewed on the Newco CX Touch."
Ratio Six – double digit growth
Mark Hellweg, Founder and CEO of Ratio, said his company is seeing double-digit growth from its Ratio Six coffee machine. "We are seeing many offices reopening and upgrading cafe equipment so returning employees will find an elevated experience. They want to taste coffee similar to the coffee they pay for at a specialty coffee shop," Hellweg said.
Sustainable solutions that enhance enjoyment
Three companies that recently co-sponsored a Vending Market Watch webinar, "How Operators Can Earn More Through Sustainable Solutions," are thriving because their products can instantly elevate a refreshment program as a sustainable solution.
With its on-demand micro roaster, ansā coffee is attracting huge interest from operators across the country.
In the face of intense customer scrutiny over their own level of sustainability, operators can turn to Marco Beverage Systems for POUR'D – a bag-in-box cold brew system that dramatically reduces the carbon footprint of operator while offering a simple cold brew solution.
As the world seeks sustainable alternatives to its favorite products, Güdpod Coffee has rolled out a range of 100% compostable and Keurig-compatible pods.
"When we visit workplaces with our customers, HR Directors and Facility Managers tell us that our type of product ticks all their boxes by improving amenity and providing a sustainable solution at the same time," said Miguel Gonzalez, director of sales at Gudpod. "This combination is what customers want to see today." ■
---
ABOUT THE AUTHOR
Bob Tullio, industry consultant and contributor to Vending Market Watch, is a content specialist who advises convenience service industry operators on how to build a successful business from the ground up and advises vendors on how to successfully connect to carriers. Tullio's YouTube channel, b2b Perspective, is designed to "elevate your business in two minutes."
At the 2022 NAMA Show in Chicago, Tullio presented a pre-conference session titled "Selling Local Services: Strategies of Elite Artists".
For more information on the services that Tullio offers to operators and suppliers, visit his website at www.tulliob2b.com or contact him at [email protected]