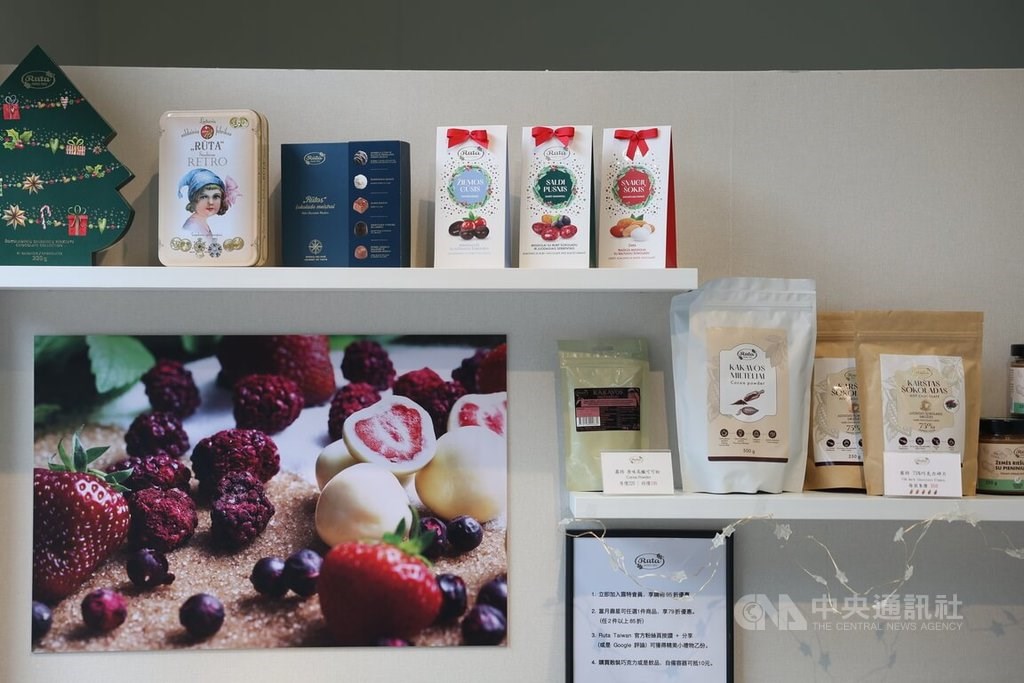 Amid Chinese sanctions, Lithuanian products gain popularity in Taiwan
Taipei, Jun 13 (CNA) In January 2022, it took less than an hour for a first shipment of 1,200 bottles of Lithuanian rum to sell out at Taiwan Tobacco & Liquor Corp stores. (TTL), part of a wave of enthusiasm for things Lithuanian after China sanctioned Vilnius for allowing a de facto embassy to open with the word "Taiwanese" in its name.
TTL's purchase of the 20,400 bottles of rum banned in China is just one of many economic and governmental exchanges between Taiwan and Lithuania that have blossomed in response to Beijing's measures, with the two countries forging ties across fields, from medical diplomacy to confectionery.
Conflict of drinks
In January, TTL announced that 6,000 bottles of rum produced by Lithuanian group MV Group Production AB would be ready for sale ahead of the Lunar New Year holiday after the state-owned company stepped in to rescue a shipment blocked by a Chinese embargo. on goods from the Baltic State.
Local distributors also lent their support to Lithuania's oldest brewer, Volfas Engelman, which entered the Taiwanese market in mid-2020, after the brewery received a notice in October 2021 regarding the cancellation of orders from from China.
In an interview with CNA in early 2022, Volfas Engelman CEO Marius Horbačauskas said sales were poor when they arrived in Taiwan in mid-2020, with only 8,000 liters sold that year.
By 2021, however, the company's exports to Taiwan had increased 23-fold, thanks in part to campaigns launched by the Taiwanese government to boost support for products banned from entering the Chinese market.
Rūta Confectionery Factory
Another brand that has seen a huge spike in popularity is the Lithuanian confectionery Rūta, founded in 1913.
According to the brand's distributor in Taiwan, sales reached nearly NT$10 million (US$337,131), with lines often seen at their first store near the National Dr. Sun Yat-Sen Memorial Hall in Taipei.
Looking back, the distributor, Huang Te-yueh (黃棏躍) and his wife Chen Yi-ting (陳怡婷), said they had to explain where Lithuania was to buyers at the start of their Rūta chocolate sale in 2018.
The surge in popularity after Lithuania donated vaccines to Taiwan in 2021, however, led to such a significant increase in sales that Rūta decided to release a limited edition chocolate bar, the first batch of 10,000 units. selling out in two months in Taiwan, Huang said.
Government exchanges
Taiwan's show of support, whether by setting up an office in Vilnius or buying Lithuanian products, is reciprocated, with Lithuanian Economy and Innovation Minister Aušrinė Armonaitė telling CNA in March that preparations for a commercial office project in Taiwan was underway.
With Armonaitė's deputy Jovita Neliupšienė currently in Taiwan accompanied by a group of representatives from the Lithuanian high-tech sector to strengthen business ties, it seems likely that more products from the Baltic state will join rum, beer and chocolate already popular on the shelves of Taiwan's stores.